People of West Papua mark #HumanRightsDay and demand referendum on West Papuan independence – Spain keeps some Catalan political prisoners and let's go of some others – Corsican voters favor nationalists seeking more autonomy – FLEMISH dreams of a separate state revived by mass Catalan demonstration in Brussels – How we are pursuing actualization of Biafra – Turkey to put Kurds in prison – Tibetan youth plan march for freedom
1917 December 6: Finland Independence Day
2014 December 8: Paniai Massacre in West Papua
1961 December 9: Tanzania Independence Day
1963 December 12: Jamhuri or Republic Day in Kenya
1971 December 16: National Day in Bahrain
1991 December 16: Kazakhstan Independence Day
1878 December 18: Qatar National Day
1951 December 24: Libya Independence Day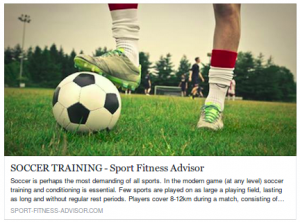 Unique Xmas celebrations: Iceland, its jólabókaflóð and its high literacy rate
European Parliament Takes a Stand on Indigenous Rights in Latin America
Navajo Nation plans to sue Trump after Bears Ears National Monument reduction
Inuit traditional knowledge shaped commercial fishing ban for the High Arctic
Great Greenland CEO: seal hunting ban 'devastating' for Inuit communities
U.S. Senate Tax Bill Will Have Devastating Impacts on the Alaska Native Gwich'in Peoples'
Ontario moves to allow indigenous institutes to award own degrees
This Game Developer Wants to Create Space for Indigenous Stories
Canada's 1st Inuk Heart Surgeon Hopes More Inuit Kids Will Pursue Their Passions
¡YA BASTA! Another Indigenous Community Leader Killed by Colonos in Nicaragua
Vast Yukon Wilderness Protected in Ruling for Native Tribes
Why does Canada spy on its own indigenous communities?
Inuit seek full management of Tallurutiup Imanga, Canada's largest protected area
Sharing their stories: American Indian educators speak to BHS students about racism, learning their cultures and finding their idols
Ancestral Lands Returned to the Rapa Nui After 129 Years of Chilean Control
A Native Activist on a Simple Way to Combat Land Grabs Like Bears Ears
As Camp Qungaayux Celebrates Its 20th Anniversary, The Next Generation Prepares To Take The Lead
An Inside Look at Colombia's Indigenous Guards
Guinea is not a pig or a fowl, rather a country about to take-off
Guinea to hold first local elections in 12 years
How Bosnia is on the frontline of Europe's landmine battle
Bahamas gov't moving to avoid being blacklisted by EU
EU adopts blacklist of 17 tax havens
Five Caribbean Nations Make EU Tax Haven Blacklist
Namibia slams 'unjust' listing on EU tax haven blacklist
Guam, American Samoa, Palau, Marshalls among EU's blacklisted tax havens
UAE 'Surprised and Disappointed' Over EU Blacklisting
UAE, Bahrain say they'll act to get off EU's tax blacklist
Panama recalls EU ambassador over tax haven list
Mauritius and black money – Riding roughshod over regulators
Switzerland placed on EU tax 'grey list'
Vatican prosecutors urged to go after money laundering
The Complicated China-Vatican Relationship Moves Forward
Zambia police summon Catholic Radio presenter for 'inciting' Barotse community against government officials
Iceland to Celebrate Centennial with Over 100 Projects
Sacred fell to be world's biggest light show – Sámi people left out, says researcher
Moldova ruling party chief Vlad Plahotniuc says framed by Russia in bogus cases
Uyghur Activist, Ilham Tohti, honoured with 2017 Weimar Human Rights Award
Uyghur Grape Merchants Suffer Losses Amid Party Congress Clampdown
Two more Yezidi mass graves found 'with bodies of 40 children
Half of Yazidis kidnapped by Islamic State still missing
'Suicide Would Have Been a Blessing'
Yezidi refugees in Greece have not escaped fear
Yazidi Town Gripped With Challenges Long After IS Removal
Benin buoyed by Macron pledge on African heritage
Female judges from Benin and Uganda join International Criminal Court
17 Oligarchs Who Are Shaping Eastern Europe
How to Stand Up to the Kremlin
"DPR" militants and Russian media intimidate the population of Ukrainian occupied territories with new fakes
MEP Harms calls to boycott 2018 World Cup in Russia
Russia aims to smear Mejlis after latest raid on Crimean Tatars which left one dead and imprisoned four
Rally in support of political prisoner Emir-Usein Kuku held in Moscow
Russia set to begin its latest Crimean trial on ethnic and religious grounds
Imprisoned Crimean Tatar Activist Named Ukraine's "Volunteer of the Year"
Russian occupiers making Ukrainian and Crimean Tatar 'outcast' languages
Russia adds a vital source of information about rights abuse in occupied Crimea to its list of 'foreign agents'
Russia forces Crimean Tatars to violent resistance
Judge keeps 4 Catalan independists Junqueras, Forn, Cuixart and Sànchez in prison
Spanish Supreme Court withdraws international arrest warrant for Puigdemont
Carles Puigdemont hailed as hero at Catalan march in Brussels
45,000 people attend demonstration in Brussels, according to Belgian police figures
Brussels rules out European Arrest Warrant reform suggested by Spain
Obstacles remain as New Caledonia prepares to vote on independence from France
New Caledonia called on to advance preparations for 2018 referendum
New Caledonia: the future takes shape
Only Malta and Andorra prohibit abortion under any circumstances
Support for Scottish independence surges amid Brexit chaos
Time is fast coming to name the date for indyref2
James Eglinton: Why Gaelic speakers talk about God in English
Glasgow home to largest number of Gaelic speakers outwith highlands and islands
Map: How the number of Scottish Gaelic speakers has changed since 1891
Nicaragua: Army Assassination Disguised As A Marijuana Raid?
Nicaragua: They Also Want to Kill the Truth
Rihanna Attends Renaming Ceremony for 'Rihanna Drive' on Barbados Independence Day
Moscow leaves Tatarstan speechless
Kazan School Director Faces Suspension For Refusal To Abolish Mandatory Tatar Classes
Karabolka next to nuclear Mayak: Russian part evacuated – Tatar part left to die as guinea pigs
Rule in Russia Being Further Centralized
Russian minorities fear for languages amid new restrictions
5 Percent of Namibians Live With Disabilities
NATO asks Russia to pull out from Abkhazia and South Ossetia, promises membership to Georgia
Militants kill U.N. peacekeeper in Central African Republic
Central African Republic: "In Batangafo, people are afraid for their lives. It's the only thing they have left"
At least 10 killed in Central African Republic clashes
Doctors find brain abnormalities in victims of Cuba mystery
China's Exports to Cuba Slump as Island's Cash Crunch Deepens
These are the best investment opportunities in Gabon
No, everyone, Welsh road signs do not make you crash your car
BBC Wales Sports Personality of the Year shows that we still rate British performances over Welsh ones
Wales is trapped in a war between two factions that don't care about our nation
A Notch Up in Eritrea's Struggle For Liberty and Justice
Guyana pumps billions into state-owned sugar company
Guyana targets 100 per cent registration of births
Mauritania: New 'Apostasy' Draft Law
Mauritania's president must ensure blogger Mohamed Cheikh Ould Mohamed regains his freedom
President Of Mauritania Decries Slavery Problem
Aruba 'first country' to use blockchain as tourism distribution platform
300 days and counting: Why Adivasi, Dalit farmers are protesting at Kerala Secretariat
Adivasi union parishad member gunned down in Rangamati
Corsican voters favor nationalists seeking more autonomy
Corsican nationalists celebrate election victory, call for greater autonomy
Walter Williams: Economics often drive independence movements – Bavaria, Catalonia, Veneto
Albania 2018: Preparing for a breakthrough
What is the capital of Israel?
FLEMISH dreams of a separate state revived by mass Catalan demonstration in Brussels
Working together to understand climate change risks in Fiji
Fiji villagers plant mangroves in race against rising seas
Fiji to Host the 34th FAO Conference
Fiji urged by U.N. not to overlook people ostracized for having albinism
Lithuania emerging as the 'gateway' to blockchain in Europe
Photographing Historical Armenia: Facing a Past of Pain, Creating a Future of Peace
Armenia and EU Sign New Partnership Agreement
Libya, A Country With No Borders, But Slave Markets
Libya launches voter registration with election date unclear
After IS, Libya yearns for normality
Portugal's radical drugs policy is working. Why hasn't the world copied it?
Eurogroup's next leader will be Portugal's Mário Centeno
Can He Make Portugal the Next Tech Capital?
Austrian court rules same-sex couples can marry from 2019
Austria and Germany are still recycling Marshall Plan funds
Tyrol to investigate allegations of sexual abuse in Austria's ski scene
Sierra Leone opposition 'satisfied' with police chief sacking
Sierra Leone's 709-Carat 'peace diamond' fetches US$6.5M
There's a surge of anti-LGBTQ hate taking over Paraguay
Dominica gov't lowers interest rates, offers grants to rekindle economic recovery
Gambia celebrates a year after Jammeh's downfall
Gambia gets its first private TV station, 52 years after independence
Gambia needs to address the past, move on
WANEP Gambia forum focuses on women's role in reform process
Why #Montenegro is not ready for EU accession
Finland declares independence on 4 and 6 December 1917
Finland's blue & white around the world for centennial celebrations
100 years after independence from Moscow, Finland is firmly anchored to West
Finland: the only country where fathers spend more time with kids than mothers
United Liberation Movement for West Papua: new leader but same agenda
Indonesian minister wants United Liberation Movement for West Papua members arrested
Liberation Movement to remain voice of West Papuans, Benny Wenda
Self-determination resistance continues in West Papua
Jakarta rally calls for Freeport closure, West Papua self-determination
#FreeWestPapua protest on motorbikes in Port Numbay (Jayapura) in West Papua to mark #HumanRightsDay
People of Merauke in West Papua demonstrate to mark #HumanRightsDay and demand a referendum on West Papuan independence
Groundhopper: Basque identity against Spanish identity
From Guernica's ruins, a lesson in fake news
Guns and phones deal 'maximum' carnage to Papua New Guinea's warring tribes
What next for Papua New Guinea?
Grid powered by tidal energy for Papua New Guinea town
As Puerto Rico seeks to restructure its debt, 'Everything is on the table'
Volunteers, residents work to restore Puerto Rico's communities
Puerto Rican leaders fear federal tax overhaul to harm island
Puerto Rico Still Waits for $4.9 Billion From U.S. Treasury
Official Toll in Puerto Rico: 64. Actual Deaths May Be 1,052.
Joshua Wong leads 'anti-authoritarian' march in Hong Kong
Joshua Wong faces prison again as 'slow drip' of prosecutions takes its toll
Hong Kong pro-democracy activist Yeung Ke-cheong runs for China's legislature, claiming support for Xi Jinping thought
In 1825, Haiti Gained Independence From France For $21 Billion — It's Time For France To Pay It Back
In Haiti, Tracing a Paradise Lost
Haiti / Dominican Republic: One island, two worlds
Ten arrested and three charged over murder of Maltese journalist Daphne Caruana Galizia
Swaziland Govt Running Out of Money
Ethnic violence in Ethiopia leaves deep wounds
Oromo: Ethiopia Target Activists and Dissidents Internationally with Cyber Spyware
International experts support Baloch activist's call for designating Musharraf as global terrorist
More Baloch women and kids abducted as military offensives continue in Awaran
The man who brought cinema to war-hit Chad
The Trial of Chadian dictator Hissène Habré
Irish language in Northern Ireland sees popular revival amid political controversy
Irish language taking centre stage for trailblazers Laochra
Judge refuses to refer request for Irish language hearing to High Court
Mid and East Antrim council vote to block Irish language legislation
Majority in the north of Ireland support joining a United Ireland to remain within EU
In Northern Ireland, history repeats itself
Taiwanese politics and culture commentator Chang Tieh-chih barred from entering Hong Kong
North Koreans face Mongolia exit as U.N. sanctions bite
Mongolia's president vetoes 2018 budget
Mental health patients in Cook Islands held in jail
Jordan 'humiliated' by Trump's decision on Jerusalem
Palestinian protests break out in Jordan over Trump's move on Jerusalem
Will Jerusalem issue prompt Jordanian policy rethink?
UNDP gives Vanuatu international standard ballot boxes
10th Pacific Mini Games kick off in Vanuatu
MEPs urge Bulgaria to tackle shocking corruption at Turkish border
Bulgaria: 'Shalom' welcomes Trump's Jerusalem decision
Bulgaria Condemns the Decision of US President to Declare Jerusalem Capital of Israel
Honduran protesters call for vote recount
Honduras Slips Deeper Into Political Crisis
Honduras Opposition Proposes Election Recount or Run-Off
Honduras police refuse crackdown on protesters
Fugitive US lawyer wanted for fraud captured in Honduras
Trump Administration Praises Honduras Amid Election Crisis
Honduras election tribunal says to hold partial re-count in presidential vote
Samoa judge says smacking children encourages more violence
Biafra: Court shifts Nnamdi Kanu trial till Feb 20
How we are pursuing actualization of Biafra – Dr. Ikedife
Biafra: No amount of oppression, propaganda will stop agitation – Eliot Ugochukwu-Uko
Serbian President Says Serbia Does Not Plan to Join NATO: TASS
Serbia, Bosnia seek to boost ties after war crimes tensions
Kosovo court acquits 9 accused of terror attack in Serbia
"Kosovo can only get UN chair through agreement with Serbia"
Niue leads the way in maritime safety training
Pacific mentoring programme helps women MPs share experiences
If the US treated women more like Norway it would be $1.6 trillion richer
Ex Norwegian Royal Alleges Kevin Spacey Groped Him During Nobel Peace Prize Event
Andrej Babiš sworn in as Czech PM with pledge to crack down on migration
EU to sue Poland, Hungary, Czech Republic in top court over migration
EU steps up pressure on Hungary over Soros university, NGO laws, migration
KGBéla Kovács—the Hungarian MEP charged with spying on the EU
Hungary's Jobbik party says fine risks making it insolvent ahead of 2018 vote
17 suspects identified in Hungarian National Front probe
Czech Republic follows Trump's lead and recognizes Jerusalem as Israel's capital
Hanging by a Thread: Timor-Leste Government Losing Grip on Power
East Timor Is Running Out of Oil
Jose Ramos-Horta: East Timor will survive as oil ends
Botswana agrees to recognise transgender man in landmark case
Slovakia is often disregarded when it comes to EU posts
Togo Electrification Scheme Gets Boost From Solar Rollout
Understanding Neo-Colonialism in Togo
UN Experts Urge Azerbaijan To End Travel Ban On Award-Winning Ismayilova
Time for Ukraine to invest in the education of the country's Roma youth
Israeli Scholar: The Romani People Are Descendants of the Israelite Tribe of Simeon
For Many Romani Women, Marriage Requires a Reconstructed Hymen
The Psychic Tea Rooms of 1930s New York Didn't Predict All the Police Raids
Segregation of Hungarian Roma children must end
Czech court fines online racists a mere EUR 4 for death threats against Romani celebrity
FIFA lifts ban for political interference on Kuwait
Gulf Cup to return to Kuwait following lifting of FIFA ban
Germany presses Kuwait over airline's rejection of Israeli
Gulf Cooperation Council (GCC) meeting breaks up within hours
Agreement Aside, China Boosts Control Over Disputed Asian Sea
South Sudan wants thousands sheltering in UN camps to leave
60 die in livestock battle in South Sudan
More than one million people in South Sudan 'one step away from famine'
Trump Jerusalem move sparks Israeli-Palestinian clashes
Two Palestinians killed in clashes with Israeli army as US isolated at UN over Donald Trump's Jerusalem decision
Trump, Jerusalem and Arab indifference to Palestine
How Israel is digitally policing Palestinian minds
'Children of the stones': the day Palestine was reborn
Somalia, Djibouti Say Trump's Recognition of Jerusalem is 'Dangerous'
Djibouti vows to become major East African logistic hub
Switzerland to return $320m stolen by Nigerian dictator
A quarter-century of Switzerland's special status in Europe
The land where winter sports began
Switzerland launches anti-terror action plan
Analysis: 'Losing all the glaciers in Switzerland is not that far away'
EU ushers Macedonia to come closer
Aspiring NATO member Macedonia angles for membership invite in 2018
Mattis says US ready to end Syrian-Kurdish military support
US-backed Syria Kurdish force says east Euphrates free of ISIS
Deadly explosion at Kurdish refugee camp was airstrike
US Jewish groups back Kurdish cause
Kurdistan slams Abadi for omitting Peshmerga in victory speech
Britain has turned its back on its Kurdish allies
KRG asks Germany to help start talks, warns Baghdad may use force again
Kurdistan Region's diplomacy with Baghdad pays off in Paris
Ankara Steps Up Threats Against Syrian Kurdish Enclave
Kurdish Leader Selahattin Demirtas Goes on Trial in Turkey Facing 142 Years in Jail
Turkish academics to be tried in April over Kurdish letter
Israel's Netanyahu: Erdogan 'bombs Kurdish villages,' cannot lecture Israel
Bolivia's Afro king leads a long-neglected group stepping out of the shadows
Bolivia lawmakers vote to ease abortion limits
Spies on strike: Spooks in Slovenia demand higher wages
Slovenia: Emerging Europe's Hidden Giant
Hmong face military in Laos jungle in fallout from Vietnam war
Village Buddhist Monks in Laos Initiate Environmentally-Aware Development
Countries not willing to talk about Kashmir because of India's influence: former Pakistan diplomat
Claims of normalcy in Kashmir 'contrary' to ground situation: Farooq Abdullah
Stone-pelting Kashmiri girl scores a goal for women's football
Alisa Ganieva Explores Complexities Of Culture And Marriage In Dagestan
Dagestan: 3 more Muslim prisoners of conscience
Could Somaliland eradicate FGM?
Dalai Lama's Envoy Samdhong Rinpoche Discreetly Visited China
Tibetan youth plan march for freedom
US lawmakers slam China for 'repression, rights violations' in Tibet
Richard Gere returning to Capitol Hill to talk Tibet
Oppression In Tibet Cannot Be Tolerated: Testifies Richard Gere
Film on Tibet Shown in the European Parliament
Tibet Rallies Across The World On Human Rights Day
Game of Thrones in Berber : Youssef Aboutaleb and his team for highlighting the Amazigh culture
Algeria student protests against moves to curb Berber language development
Taskiwine, an Amazigh Martial Dance, Named UNESCO Intangible Cultural Heritage
Haratins: "Time to end Arab racism", human rights activist Biram Dah Abeid
ADB to Help Marshall Islands Deliver More Efficient, Sustainable Power
BELARUS: Maltreated, fined for offering religious literature
Belarusian arrested in Andromeda crackdown identified as significant cybercriminal figure
Slowly, Tech Brand Belarus Emerges
A Step To War: Russia To Place Tanks, Other Equipment In Belarus
Belarusian National Congress leader Mikalai Statkevich arrested
Belarusian Centenarian Recounts Repression Under Stalin
After Weeks Of Will-He-Or-Won't-He, Lebanon's Prime Minister Rescinds Resignation
Lebanon emerges from crisis with Iran on top, but risks remain
World powers push Saudis, Iran to stop interfering in Lebanon
US to Saudis: Temper actions on Yemen, Qatar, Lebanon
Chechen Leader Kadyrov Taunts Moscow Again with Talk of Retirement
Lingerie And Sex Shop Opened By Muslim Daughter Of Russian Leader Who Banned Revealing Clothes
European Committee for Prevention of Torture in Chechnya as 7 People Abducted
'This is my buddy': Boxing great Mayweather meets Chechen leader Kadyrov, wants Russian citizenship
Chechen Ombudsman offers to block websites reporting on kidnapping in Republic
Somalia's Peacekeeping Mission Could Be Hurt by Cut in Force Size
Somalia's Puntland Region Declares State of Emergency Over Drought
Somalia needs investment and improved living conditions says UN, AU
Things of Latvia: Not being kick-ass
Maldives Rushes Through Trade Pact With China Despite Opposition
Tunisia seen softening economic reforms to avoid unrest
Tunisian labor union says Jerusalem decision a 'declaration of war', calls for protests
Tunisia and Morocco summon U.S. ambassadors over Jerusalem
Women in rural Tunisia mix hot sauce with business
Frenemies for life: Has the love gone between Uganda and Rwanda?
Bhutan's happiness index catches on in other countries too
Russian minorities fear for languages amid new restrictions
Research reveals 40% of women in Georgia are economically inactive
Lithuanian-language teachers gradually pushed out of Kaliningrad schools
Call for Release of Alliance for Independent Madhesh coordinator Dr CK Raut